In support of fundraising at this time of social isolation, your donations are welcome.
Sir William Stephenson (1897 -1989), was a Canadian from Winnipeg, an inventor, entrepreneur, and the epitome of a true spymaster. Stephenson was pivotal in the creation of Special Operations for Canada and the Allied war efforts worldwide. One of his greatest successes was the establishment of a secret spy-training school bordering Whitby and Oshawa, Ontario, known to locals as Camp X. Stephenson's story is an important thread in the Canadian tapestry; a story that needs to be told.

Ruth Abernethy is a renowned Canadian sculptor. She has spent over 20 years honouring Canadian and international legacies through bronze sculptures in public spaces. Her impressive commission list includes portraits of Glenn Gould, Oscar Peterson, Queen Elizabeth II, Lt. Col. John McCrae, Abraham Lincoln, Canadian Prime Ministers, scientists and engineers. Her portrait of Len Cullen was installed in Cullen Central Park, Whitby, 2019.

In 2020, Ruth Abernethy will create a sculpture honouring Sir William Stephenson, to be installed at Whitby's Central Library, Celebration Square. Abernethy's design features a bold 'X', suggesting mystery and making reference to the secret spy training school. At over 8' tall, the 'X' provides ample space for commemorative text. Details of Stephenson's life, his contributions to intelligence organizations, and the history of Camp X during WWII will be shared with passersby. Stephenson leans into the 'X' with purpose, his gaze intent; a position he holds to quietly observe activity on the street. A woolen overcoat warms him through the Canadian winter. Black gloves and a narrow-brimmed fedora complete a striking silhouette. Duplicate bronze portrait busts will install at Intrepid Park (the site of the Camp X), and Sir William Stephenson Public School.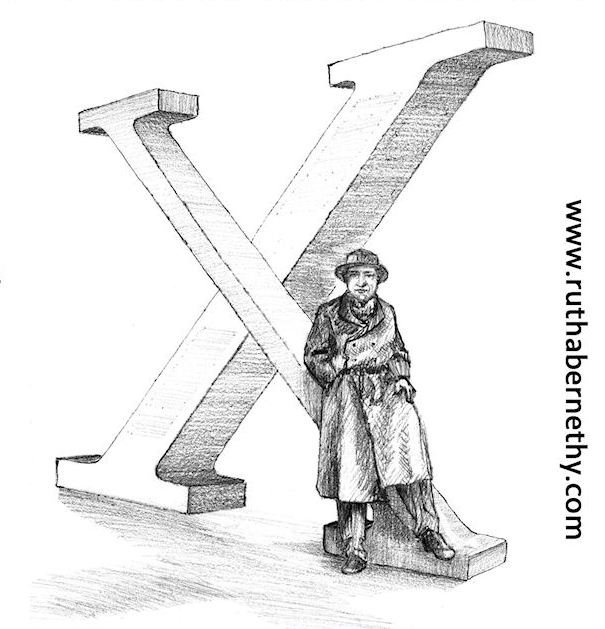 The Fundraising goal for this project is $180,000.
Contributions to the campaign can be made by cheque to:
The Town of Whitby, c/o Janet Battersby, Public Art Fund
575 Rossland Rd. East, Whitby, ON L1N 2M8.
Tax receipts will be issued for any contribution of $25 or more. Contributions of $5,000 or more will be recognized at the statue location.